I know how important testimonials are:

However, Since all my readings are private and Confidential. I am unable to personally post any of them. But I have given them the opportunity to post their own comments in my Guest Book.

Most of my business is refered by word of mouth.  So I can only hope that the person that told you about me gave you a Testimony.

I can only tell you that I give my readings with love and compassion. And that all who witnesses my ability have truly felt touched by God and his promise to us.

 "BELIEVE UNTO HIM,  AND WE SHALL HAVE ETERNAL LIFE"  The proof is in the reading.

Every reading is different and unique, Depending on the Clients degree of openess and beliefs.

May the Light of God Bless and Comfort all those that seek his TRUTH !!

Thanks to ALL of you that have left a heart felt comment about your experience with me.

YOUR WORD OF MOUTH IS GREATLY APPRECIATED !!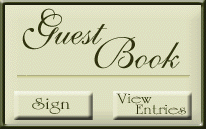 MESSAGES FROM HEAVEN                                              CALL:  269-370-0243

DENISE BATTEES / PSYCHIC MEDIUM                             LAWTON, MICHIGAN